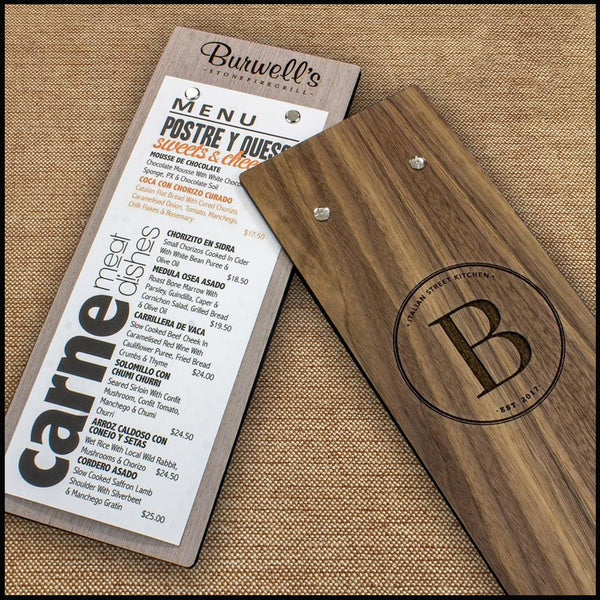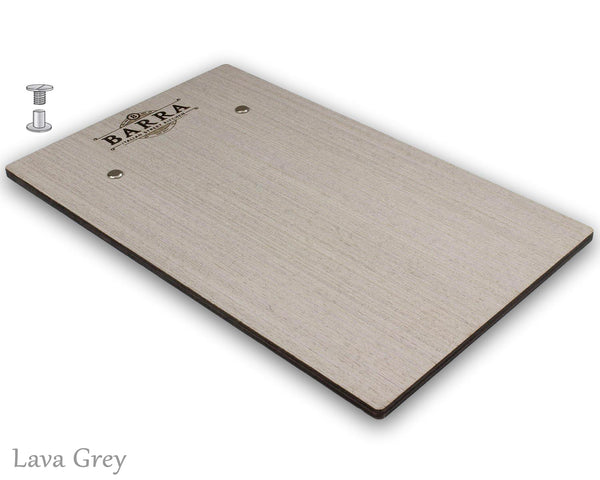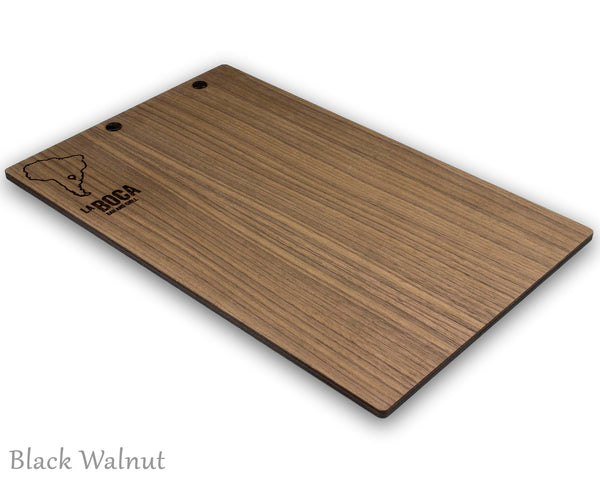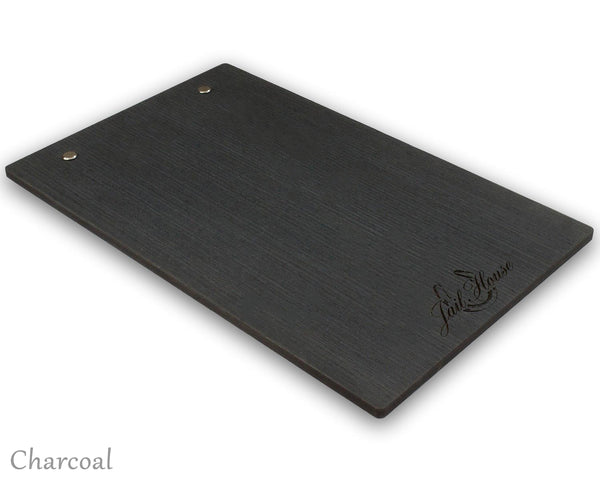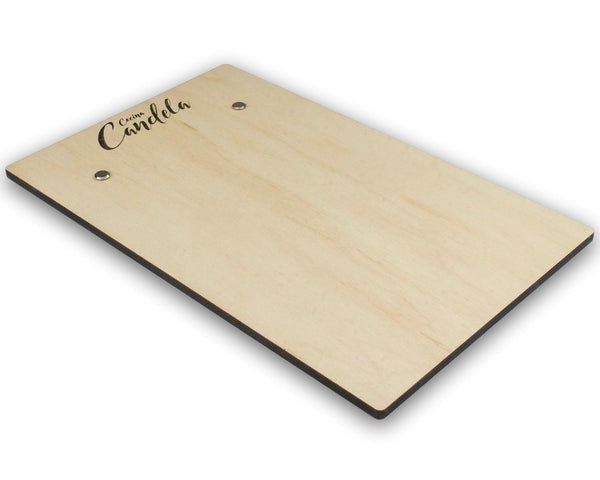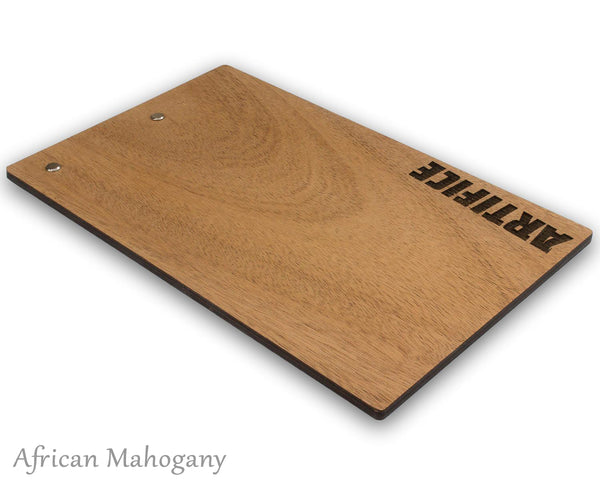 Marquee Menus' custom wood menu holder features screw post (Chicago screws) for securing your menu page or pages and is available in 6, genuine hardwood veneer options.  The screw post can be applied to all four corners or just at the top of your menu. Once paired with your laser engraved logo or image it will certainly leave a lasting impact on your guest. Listed prices include all laser set up and engraving fees for one image. 
Want to see what we've done?
Check out our Product Gallery
Need ideas for something unusual?
Check out our Ideas Gallery

Our menu holders are made to order and can be laser cut to any custom shape or size. Start with any one of our many finish choices and the rest is up to you. Add your custom logo or design anywhere on the front, back, or both. Or, just let us know what you need and our talented graphic design team will create the image for you.

Our products are crafted in the U.S.A. and can be found in some of the finest hotels, bars, and restaurants around the world. From the Four Seasons Resort Hawaii to the Dead Rabbit Bar in New York City, our menu boards and menu covers are used by some of the finest restaurateurs in the industry. What can we make for you?

If you have any questions or concerns we encourage you to reach out to us prior to placing your order. We will create a custom product mock up for your approval and invoice you directly. If needed prior to purchasing please contact for product mock up and invoice.  Net billing available.